The Playground game mode is one of the most appreciated by Fortnite users. With it, you can play with your friends in a more relaxed way, without the pressure of battle and with endless possibilities. But Playground has the hours counted, since it will stop being available from July 12. What are the reasons?
Undoubtedly, Fortnite is the game of the moment, and if not, ask your more than 45 million active users. Next to PUBG, is the great title of the genre Battle Royale, the classic multiplayer shooting game in which they face all against all. The plot is simple but effective: your character starts the game with nothing, and you have to get an inventory of objects and also get to survive the battle against the other 100 players to end up being the last survivor.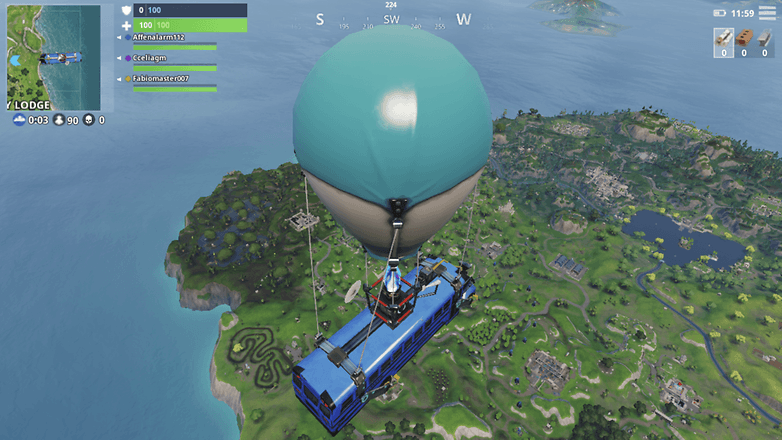 What is the Playground game mode?
The Playground mode is a practice mode for 4 players, where you and your friends can explore the island in "peace", free of the pressure of the battle. It's perfect for getting familiar with the controls and mechanics in the game, which many consider too demanding for new players, especially if they share the stage and game with the more experienced players.
Playground allows friendly fire, so you can fight and kill your friends, but they all reappear quickly, so you can experiment with different tactics in a low risk environment. It is the perfect way to learn to play, but of course, with a limited time: games can not last more than 1 hour.
Why does it disappear?
Epic Games has decided to stop offering Playground mode as of July 12. A priori, bad news for all your fans, but nothing is further from reality. It is a temporary decision, since Playground will return later, improved and without time limit. The new version will have the following novelties:
Possibility of combat 1vs1 and 2vs2
Assistance for game controls
Possibility to edit the structures of other players
Traps that will affect both friends and enemies
To see your team highlighted on the map
Damage enemies with your pick
Waiting to be able to enjoy with the new version of Playground, we have no choice but to take advantage of these hours that we have left before it is withdrawn. To be vitiated!