The musical group DNCE, made up of Joe Jonas, Jin Joo Lee, Cloe Whittle and Jack Lawless presented their debut album SWAAY, and with it their second single "Toothbrush", which quickly went viral on the network, since for the music video, the band chose as actress a very beloved girl: nothing more and nothing less than the sensual model Curvy Ashley Graham, who breaks once and for all the stereotype of super model size zero, which we are used to seeing in pop music videos.
Ashley Graham is one of the most recognized models in recent years. He has worked for brands such as Vogue, Glamor, and was the face of the Levi's campaign in 2014; It is one of the most important extra-size models in the industry. However, Graham again breaks stereotypes with this project for the video clip of the DNCE group; which, without a doubt, is a strong step in her career and in supporting the changes of canons and stereotypes of beauty in the history of fashion and entertainment; so we applaud this video.
2
It is the most tender and sexy you will see
The song "Tootbrush" has pop rhythms with very sticky and fresh choruses, which balances perfectly with the naturalness with which the couple flirts and has fun throughout the video.
This is the second single from SWAAY, DNCE's debut album, which has been very well received by fans of Joe and new fans of this group.
3
But above all an example of love between different sizes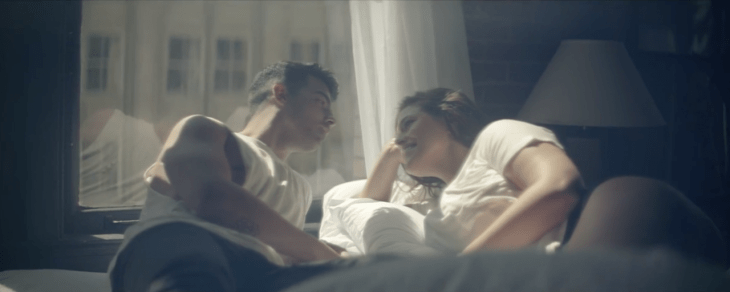 It could not even be cataloged as a revolutionary act in the world of entertainment history; it must be something so simply natural that that's why fans from all over the world thanked and applauded the choice of the beautiful model for the video clip.
4
Hundreds of fans showed their admiration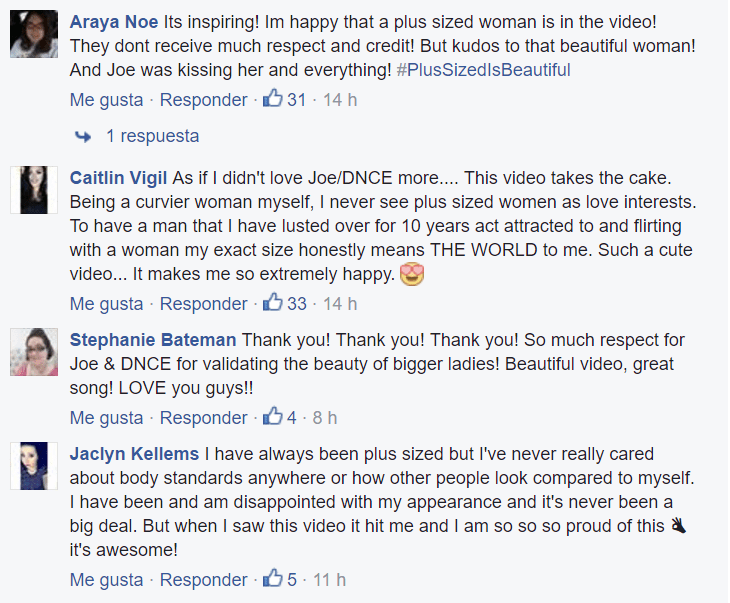 As if he did not love Joe / DNCE anymore… This video confirms it. Being a woman with curves, I never saw Plus Size women as a girl to conquer. So to see that the man who has been a platonic love in my head for the last 10 years flirts with a girl of exactly the same size as me, means the world to me. It's a super cute video and it makes me extremely happy.