Walking through the stands of the IFA and participating in the talks of various brands, we see that there is a clear message: smart homes, or Smart Home, are no longer just geeks. Our houses will soon open their doors to a voice assistant, maybe a Google Home, an Amazon Echo or one of the new smart speakers presented by Sony, Panasonic or Harman / Kardon.
Google Assistant knocks on the door with Sony and Panasonic
Maybe some of you, when you hear about Smart Home, you have twisted the gesture, thinking that for the moment you are caught away. However, there are already several manufacturers that are focusing more and more on connected devices and in 2020 they are expected to exceed 20 billion. During this year's IFA we have seen several brands present Smart speakers.
With hard-to-remember names, especially in the case of Sony and Panasonic, which have decided to opt for a set of letters and numbers, intelligent speakers begin to knock on the doors of our homes. The two Japanese producers have opted for Google Assistant instead of Alexa.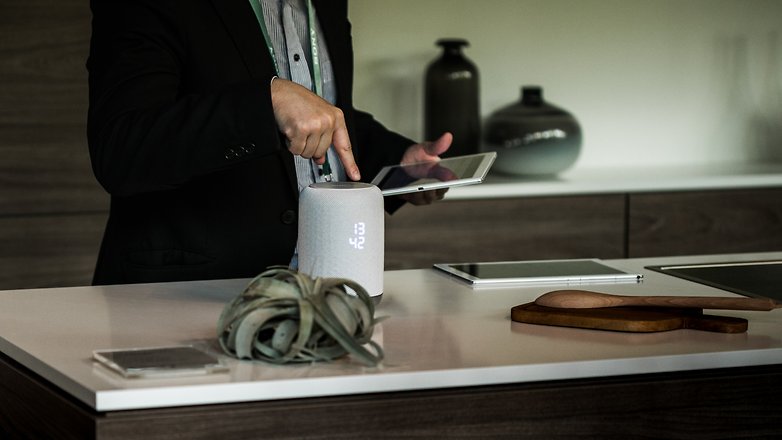 However, according to one of Panasonic's representatives, this does not mean that future smart home devices are still attached to Google's assistant. Assistant, for the moment, it seemed the best option, given the broad portfolio of Google services available, but in the future who knows, maybe Alexa is better. The game is not over yet.
Returning to the two new Hi-Fi speakers, both companies have opted for audio because they already have extensive experience in that field. From the point of view of design, as always, it will be our pleasure that makes us decide which one is best on the walls of the house. Sony's is smaller and thanks to its resistance to splashes can be placed in the kitchen without problems.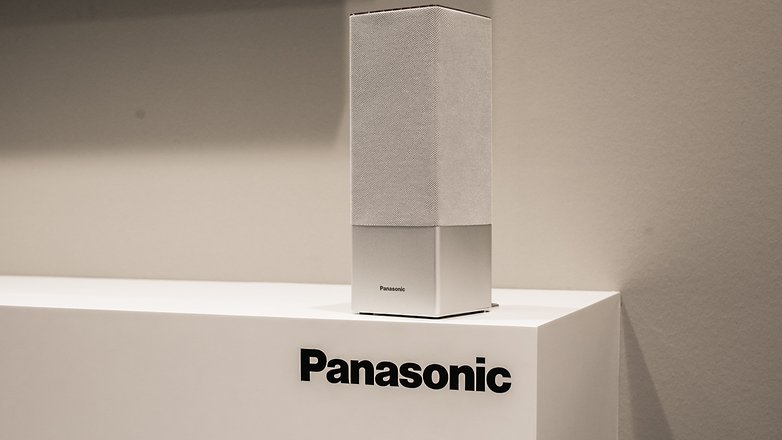 The style of Panasonic is more elongated, is not water resistant and has been specially designed to be located in the living room. Another difference between the two smart loudspeakers is the possibility of handling them through gestures, possible with the Sony LF-S50G, or being able to use the port for the network and the jack for the audio input (AUX), located on the back of the Panasonic SCGA10. The first will reach the market very soon at a price of about 199 dollars, while the second still need a few months to reach the shelves of stores and its price is not yet known.
But Harman does something else, and in addition to Assistant, also offers Alexa and Cortana
Google Assistant is not the only new alternative to Google Home or Amazon Echo. Harman offers several intelligent speakers: the LInk line, with Assistant, Invoke with Cortana and Allure with Alexa.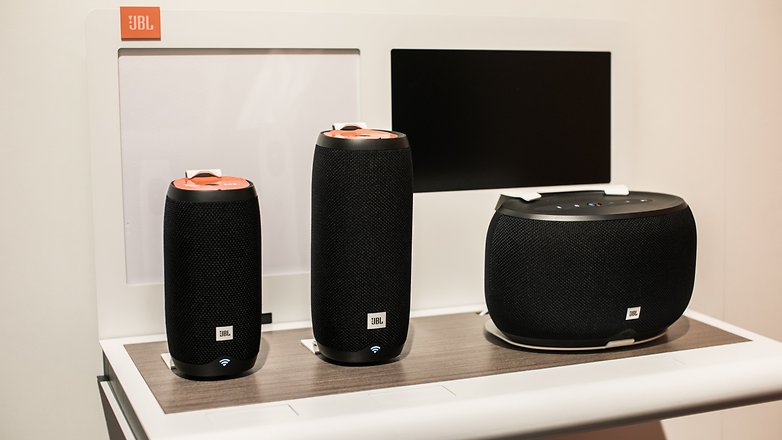 Link 10 and Link 20 are the two portable and waterproof speakers (IPX7) manufactured by JBL that differ from each other simply in the size and the built-in battery (they promise 5 and 10 hours of autonomy respectively). They are perfect to be transported, unlike the Link 300, more suitable for the interior and able to offer better audio performance. You can link the Link 300 with different speakers and ask the Google Assistant to play the music you want. We liked the physical button placed above, along with the other touch controls, which are used to manage the assistant. The three Link Smart Speakers will arrive in the autumn to markets where there is already Google Assistant (France, Germany, United Kingdom) for about 149, 179 and 249 pounds.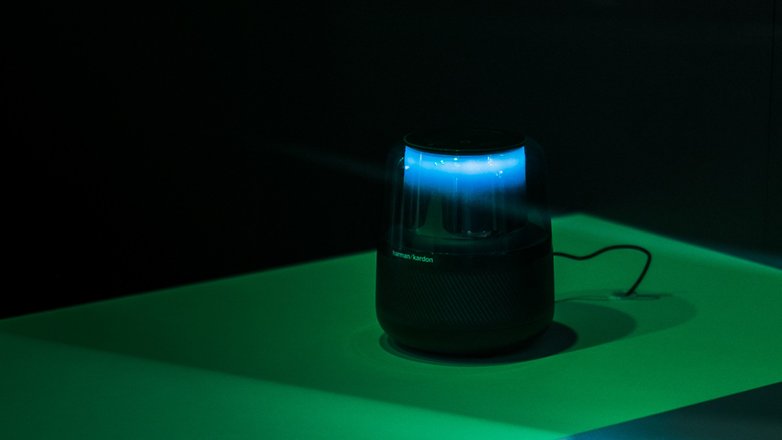 But as we said before, apart from Google Assistant there is more. Harman Kardon Allure targets users who prefer Alexa. This loudspeaker offers a much more elegant design than JBL, with a younger audience in mind. Elegant and with a 360 ° sound, Allure integrates four microphones with noise cancellation technology and thanks to the ability of Alexa, is able to play our favorite songs, manage connected devices or read the news with a simple command of voice. The effects of light that are created are very beautiful.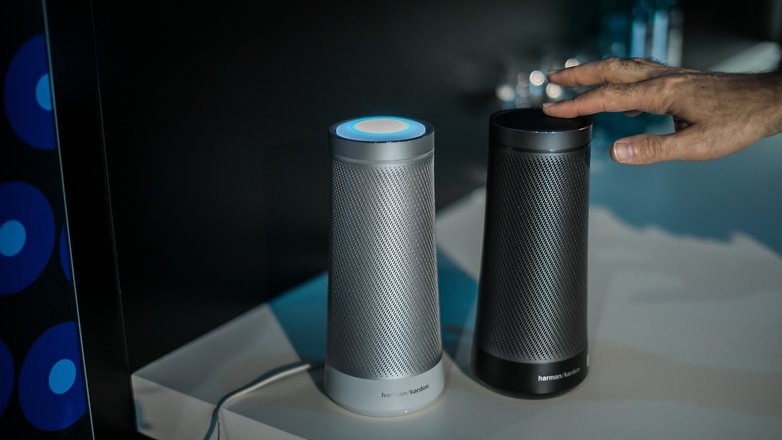 With Invoke, Harman combines Cortana's intelligence with a 360 ° audio experience thanks to 7 microphones, echo cancellation and noise reduction. Also in the design is the hand of Harman / Kardon: elegant and suitable for both the living room and the office. As with other smart speakers, you can adjust other smart devices, music and take advantage of Skype's built-in calls.
Which to choose?
As you can see, choosing between different intelligent speakers is becoming increasingly complicated. Several brands have decided to propose their alternatives to Google Home and Amazon Echo. During the IFA we have seen these devices in action and the results were satisfactory.
I was pleasantly surprised by Harman's proposals: With Link 10 and 20 you can take Google Assistant even away from home, as long as there is a WIFI network available. And with the Link 300 you can make the most of the other speakers in the house. Both Sony and Panasonic or Harman want to focus on the audio experience and to know which of these solutions is more convenient, we will have to test them as God commands in the writing.
For Spanish users maybe the choice between the different devices is not so imminent, Assistant in is available since May but Alexa should arrive in early 2018. The price is probably helpful to decide, as well as the integration or not of some features . If I had to choose one of these smart speakers, I think I would choose those from JBL: the button for Assistant is a good find, and also that they are portable.
There's one thing I'm pretty clear about: soon we'll all have a smart speaker at home. And if you think no, look how smartphones came to your pockets, or how Facebook and WhatsApp have changed our way of communicating in a short time. Just look out and see how many people are sending and receiving voice messages. So, why not use the voice to make our life more comfortable also at home?