Last month, after several leaks and rumors, Google finally launched the most important redesign in the history of Gmail. Obviously, the company is adapting all its services to this new proposal.
Today it is the turn of Google Drive, presenting a much cleaner interface and a lot of aesthetic changes. Next we are going to shed all the novelties.
What changes in the new Google Drive
To begin with, the first thing that catches your attention is the background. Instead of a grayish tone, Google has opted for a lighter color. It also presents a new typography and rounded corners.
In the upper left part of the screen appears the Google Drive logo, just above the "new" button that recalls the one we have already seen in Gmail to create a new email.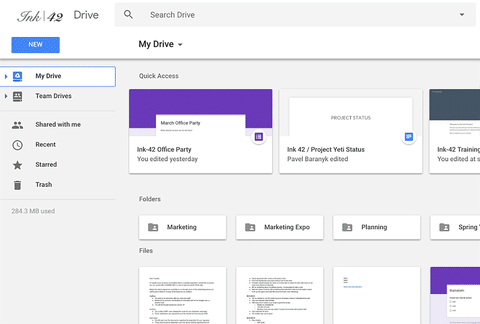 Companies will see that the corporate logo appears on the top right and now the "settings" icon appears aligned with the search bar.
As we can see, they are all aesthetic changes, following the new Material Design style guide ( Google Material Theme ). As in most cases, the launch will be progressive, and Google ensures that it will reach all users in a matter of days.
Google says it will reach all users in the coming days.
These aesthetic changes are added to an update launched a few weeks ago, introducing several important developments in the application for Windows and Mac.
Among the improvements and bug fixes, highlights the synchronization of images in HEIF / HEIC format, which means that we can have high quality images but occupying less space.