The success of Dulceida rises like foam. When he does not celebrate the two million followers, he creates his own festival, the Dulceweekend, or launches his new clothing collection. And the latter has been the reason why he has taken seven of his #dulcesquad friends and taken them to Ibiza. The guests vip? Laura Escanes, Maria Pombo, Marta Lozano, Teresa Andrés Gonzalvo, Madame de Rosa, his wife Alba Paul and his brother Alex Domenech.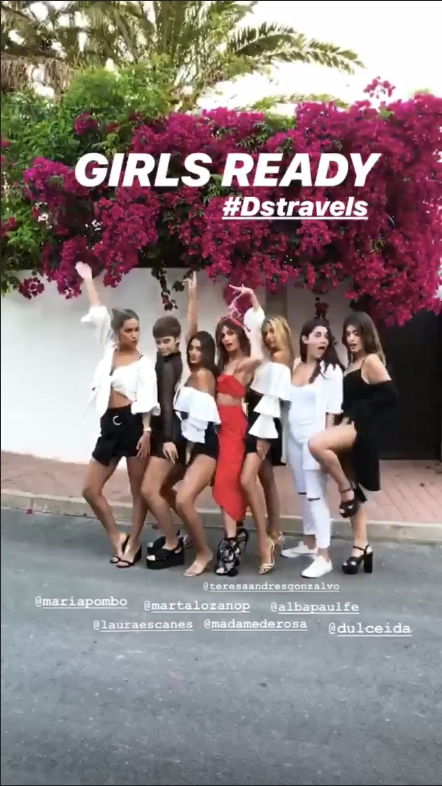 The 'squad' has stayed in a casoplón of the island which does not lack detail. A garden 'chill out', a spectacular pool… In addition, they found that Dulceida had left a gift to each of them: a personalized card, a camera 'polaroid style', its perfume 'Much Love', clothes of his firm 'Dulceidashop' and small bags with small details.
And what did the instigmers do? Take long shots to enjoy the night in Ushuaïa Ibiza, where a few days ago she wore the confetti skirt that you can get here. In addition, they could enjoy the DJ David Guetta who played that day in the room. Our instastories continue to smoke with so much influence.