According to a study conducted by the University of Chicago in the United States with the National Bureau of Economic Research, if you have an iPhone or acquired one in recent months, it means that you are a person with lots of bundles of money in your home and in your home. the bank.
As they read it, the use of this particular cell phone is now a luxury that indicates whether someone has great financial solvency or not, since it is believed that the model is the best thing that exists in the market.
The research that was conducted showed that the iPhone is a symbol of quite and consistent wealth, and not only the smartphone, since it is considered that all Apple products are considered as such, then the iPad, Watch, iMac and MacBooks are also included.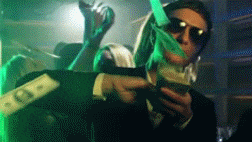 As for more concise figures, it is said that the phone gives a 69% chance to the user to be well off, this means that 69 of every 100 people who have an iPhone have a high income.
In case they believed that the Android had been left out they are wrong, since according to the Pew Research information, 64% of people who have less resources, have one of these phones in their possession considering the opposite of those produced by the Cupertino brand.
Although it is a fairly common stereotype, it is not entirely true, since most people who have an iPhone is for the durability it has and not because they are renewing every time a new model comes out.
These indicators vary over time due to the different costs they have and the way the economy is, this situation can be exemplified by what happened in 2004 when a car, a computer and even margarine (yes, butter) were considered signs of wealth.
What do you think of this, consider it true or is the study exaggerating?